Switcher Beware: Verizon's Hidden Activation Fees
tl;dr: If switching to Verizon, keep in mind they charge a $35 Activation Fee per device, even if you are moving a device from an existing account. They keep these fees completely hidden from you in the online order process, and in my case will not even tell it to you when in their stores. They expect you to know this, despite the fact that it's not listed anywhere until you get your first...
6 tags
Making an iOS Powered MAME Arcade Machine
One of the "perks" of being an iPhone application developer has always been an excellent excuse to upgrade to the latest and greatest iPhone. As I write this on Friday I am actually waiting for my iPhone 5 to be delivered. Getting every device is useful and almost a requirement in order to test your applications on it. But what you do with these devices as time goes on and they...
4 tags
How AT&T locked me out of my Yahoo! & Flickr...
This is a story of how yesterday one company completely locked me out of another company's accounts and services. Now neither company is taking the blame and are both stating "there is nothing we can do" and actually blaming me at times too. It's a long story, so I have provided a great short TL;DR; version below: Now this is the story all about how my Flickr account got...
3 tags
How To: Use a Custom Game Center Turn Based...
There is one thing I briefly mentioned in my post last week about the Game Center Turn Based APIs that I want to expand on a bit. While currently Game Center's turn based push messages don't match your app, there is an undocumented way to make the notification "sound" like you want it. The following method works on iOS 5 and 5.1 currently. All you need to do is add a...
4 tags
Words Play: Reflections on Game Center's Turn...
When we at Stand Alone set out to create Words Play we wanted to create a word game with a better user experience than what was out there on iOS already. We wanted it to be faster, more responsive and tailored to iOS as well. Then we added unique features to set us apart like word lookup, turn history, pass and play, achievements and AI play. We felt we could make what we felt was a great well...
5 tags
3 tags
Why Netflix Just Made Me A Redbox Customer
Earlier this morning Engadget posted a story about a possible price increase coming to Netflix this week that started a bit of a stir online. Hours later Netflix broke the news on their blog and soon after updated pricing on their website too. The prices are effective immediately for new customers, and starting after September 1st for existing customers. You can see the new pricing below: Click...
McCarron's iOS 5 Feature Wishlist
With today's official announcement of iOS 5 being unveiled next week at WWDC I figured it was time to write up my wishlist for iOS 5 features that I had been noting for the last few months. Due to it's size I decided to break down the list into two categories: what I want as an iOS user and what I want as an iOS developer. I don't expect a lot of the ideas to actually make it...
3 tags
iOS Wireless App Distribution Talk
Tonight I am giving a talk on iOS Wireless App Distribution at Chicago Cocoaheads. If you missed it or want to follow along you can download the Keynote file. Here is a list of links referenced in my talk: Jeffrey Sambells Article on the topic TestFlight http://www.testflightapp.com/ TestFlight's Article on Creating IPAs Hockey https://github.com/TheRealKerni/Hockey Diawi...
3 tags
Three Years of iPhone Development
Three years ago I released my first iPhone application to the public, here is the story of how I got started. Before I started dabbling in native iPhone development, I had started making iPhone games using web technologies. I had made a really simple web-based iPhone Blackjack game using AJAX, a few JavaScript frameworks and PHP. It was at one point going to be part of an online "Kombat...
Neven Mrgan on Beta Testing →
Neven Mrgan writes a great article on software beta testing. Every software tester and developer needs to read it in full. I'm probably not a great software beta tester. Most people aren't. We love the idea of beta testing, though. It's a backstage pass to a movie set, a first draft of an upcoming novel, a rough sketch of a song. But, you know, unless you are prepared for them in a very...
Andrey Subbotin: iPhone 4 @2x assets made easy →
Andrey Subbotin put together a great Ruby script for updating your app's art assets for Retina screen on the iPhone 4. It is a great looking utility, I suggest you check it out. We were updating our app's graphics for the gorgeous screen of iPhone 4 the other day and it was a pain to update all the 163 PNG files we had and not to miss a thing. So, I've come up with a simple Ruby script...
My $2.99 iPad Stand
While I've been waiting for the BookArc for iPad to ship, I had to find another interim stand to use for my iPad. After some scouring, I found a nice holder at Office Depot meant for plates or signs. It works in both Landscape and Portrait and allows for the dock connector to be used. Here is a look at it in action:
Are You Sick of 3D? →
I think the studios will kill 3D my taking movies not meant for the format and "reformatting" them to be a fake 3D. Thus cheapening the true 3D effect and making viewers less likely to pony up the additional cash for it.
"If you want to get good at something, you have to put in the time and invest in..."
– LIFE. IS. PAIN. by Daniel Pasco. This posting by Daniel really struck a chord with me. I spent nearly every night for a few months in late 2007 teaching myself iPhone Development before there were books or even documentation back when the iPhone first came out. Heck, I'm still learning! I...
"In many ways, it's the things that are not there that we are most proud of… For..."
– Jonathan Ive in the Time iPad article (via frijole)
2 tags
"Don't get me wrong I'm pulling for you, but this whole thing is a..."
– Will Ferrell on the first episode of Tonight Show With Conan O'Brien, June 1st, 2009. It seems there may be a Will Ferrell talk show curse.
Twitter Hit By BZPharma LOL Phishing Attack →
modernsecurity: Twitter users are being warned not to click on messages saying "'ol, this is funny,' as they can lead to their account details being stolen. A widespread attack has hit Twitter this weekend, tricking users into logging into a fake Twitter page — and thus handing their account details over to hackers. Messages include Lol. this is me?? / lol , this is funny. / ha ha, u look funny...
3 tags
My Fifteen Years of Kovering Mortal Kombat
Fifteen years ago I published my first gaming FAQ guide to the Usenet, in this case it was a guide for the game Mortal Kombat 3, which was in beta testing at the time. I have been proud to be a part of the Mortal Kombat "Kommunity" ever since. To this day I still help run the now longest running MK fan site The Realm of Mortal Kombat aka TRMK. I sure didn't think I'd be doing it still be covering...
"It's got to be so annoying to compete with Apple, at anything really,..."
– Jerry "Tycho Brahe" Holkins from the article that goes along with today's great Penny Arcade comic about "The Tablet".
"Indie+Relief raised $143,872 for charity!"
– Indie+Relief: Thank You «  carpeaqua by Justin Williams 140+ Mac and iPhone developers banded together in just six days to kick ass, sell their software, and donate 100% of the proceeds to help Haiti. Incredible. (via chartier)
The One Week Digital Cleanse
While reading Gizmodo earlier today I saw a post by John Mayer about doing a week long digital cleanse. It caught my eye as anyone who knows me I'm addicted to email, Twitter, Facebook, etc. So cutting myself off for a week to refocus and organize my mind was interesting to me. I think doing this will help me refocus on starting our new iPhone projects after returning from a long vacation....
New TiVo Device to be called TiVo Premiere?
I just received a TiVo HD via the "Upgrade" program today for my bedroom, and inside the box I received instructions on how to "Setup TiVo Premiere or Premiere XL." I immediately noticed this as I've never seen this product name before. I figured it was a simple re-branding until I looked to the picture on the bottom of the page for where to put the CableCard. I...
"Those who would give up Essential Liberty to purchase a little Temporary Safety,..."
– Benjamin Franklin (via ericsenf)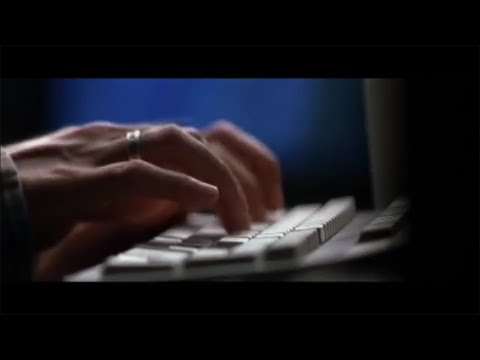 UISearchDisplayController's UISearchBar has Wrong...
iPhone developers have you ever seen your UISearchDisplayController's UISearchBar acting like it's in Landscape like below? I came across this in working on the latest update for our Leonard Maltin Movie Guide iPhone app and only after I would return to the view after dismissing a modal view that was rotated to Landscape. In this case, the UISearchDisplayController view...
1 tag
Close tab behaviour in Google Chrome →
mnmal: A fantastic article with lots of screenshot and an in-depth analysis of this specific UI element. Worth reading (even when I don't agree with Google putting the close tab button to the right on Macs)
Notes from the 2009 iPhone Tech Talk in Toronto
Fellow Chicagoland "mobile hacker" Steven Ryner (@amarshwren on Twitter) has started a new Tumblr blog nuthatch that you should follow. To launch the blog Steven is transposing his great notes from the 2009 iPhone Tech Talk stop in Toronto. Go check it out, even if you made this year's talks, as you wont find better notes anywhere. I wish I had this great of note taking skills,...
MythBusters Co-Host Adam Savage on Obsession →
mnmal: Simply fantastic!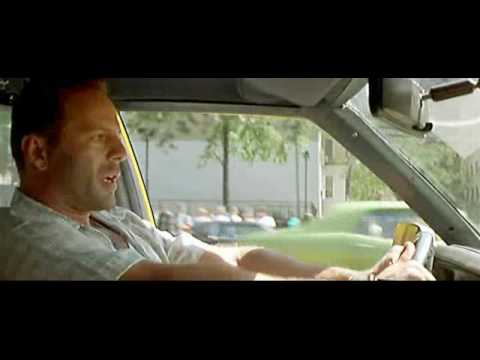 Repair a Non-booting Mac after Linux Install
While at NSCoder Schaumburg last night I installed Ubuntu 9.10 to a USB stick attached to my MacBook Pro. I mistakenly didn't check the bootloader installation settings, as I thought it was safe since I was installing to the USB stick. That was a bad idea, because I rebooted to a find the dreaded Question Mark Folder on my screen. This basically means the system can't find a disk...
Insightful Analysis of the 27" iMac Price
marco takes a look at the cost of the new 27" iMac and fails to find any "Apple tax." Here's a bit of what he found, read his post for the rest. A standalone monitor with the new iMac's panel would be perfectly reasonably priced at about $1500. From Dell. Apple's only charging $200 more than that for theirs, and there's an entire high-end computer stuck to the back of...
Netflix Coming Soon to PlayStation 3 →
ericsenf: We're excited to announce today that Netflix and Sony have partnered to bring you thousands of movies and TV episodes streamed instantly from Netflix to your TV via your PS3 system at no extra charge. When the application launches next month, you'll be able to access and watch thousands of Netflix choices directly through the XMB. We think that the nearly nine million PS3 enthusiasts...
Magic Mouse is Magical, but Shortcomings Exposéd
So today I swung by my local Apple Store to see Apple's latest innovation, the Magic Mouse. It's the first mouse to use a multi-touch capable surface so it can handle many user gestures in addition to the left and right click functions. It sounded great, and I wanted to see if it could properly fit into my workflow. If it could, it would be a great mouse for both desktop and laptop...
"More Macs and more iPhones than in any previous quarter in history. In a..."
– John Gruber of Daring Fireball on Apple's Fourth Quarter 2009 Results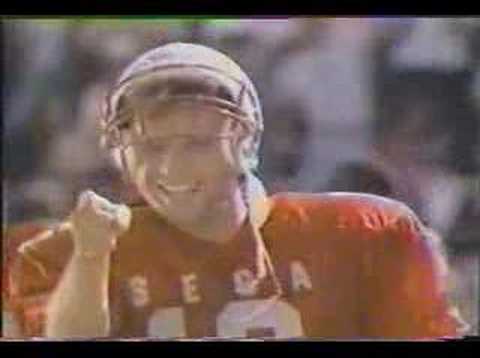 4 tags
Movie Reviews? There's an app for that!
Today marks the release of my latest iPhone application, Leonard Maltin's Movie Guide (Direct AppStore Link) by mobileAge. Since I have been bad about blogging recently, I felt it was a good time to put together a post detailing it's creation. Since the release of mobileAge's last major update to Wine Enthusiast Guide it was time to start up our the next project, a iPhone...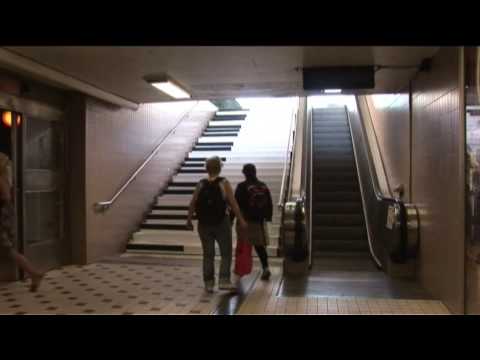 A bit of obvious perspective
mrgan: In 1983, an Atari 2600 game such as Galaxian cost $32.99. If that sounds like a lot, remember that in 2009 dollars that's more than $70. The system itself retailed at $199, which is about $700 in 2009 dollars. The market was almost 20 million units strong, which is something like 25 million consoles in 2009 (adjusting for population growth). So, also in 2009, when someone makes an...
3 tags
Two Years as iPhone Developer
Two years ago today I released my first iPhone application. I had spent the week leading up to it's release learning how to code on the iPhone OS 1.0 Toolchain and it was my first experience using Cocoa and Objective C.  I didn't know what to work on, so I chose to do a quick port an AJAX powered Blackjack game I had written previously. The result of this hard work was the first alpha...